ACCESS OUR SCHEDULE
& EXCLUSIVE WEB SPECIAL
Secure your spot and get started today with our EXCLUSIVE offer!
By opting into the web form above you are providing consent for 5th Element BJJ/Muay Thai/Fitness to send you periodic text messages. Standard rates may apply. You can reply HELP at anytime or learn more. You may opt-out anytime by replying STOP.
DISCIPLINE & CONFIDENCE!
Build character and leadership qualities
Martial arts classes benefit growing children far beyond the academy and in many real-world scenarios. Our structured classes are meant to help develop coordination, physical fitness and mental strength, as well as gain valuable social skills. Through positive reinforcement, we can bring out the best in your children to help them succeed in life.
VIEW OUR KID'S MARTIAL ARTS PROGRAM
My boys started Brazilian ju jitsu classes this past Dec and I started attending Brazilian ju jitsu classes/fitness kickboxing in January of this year and I am so glad we did! All the instructors are extremely kind and helpful, they really know how to teach and keep it fun. I highly recommend 5th Element!
Anne Marie Palzer
The coaches, staff, and members of 5th Element have all exceeded my expectations. Joining 5th Element has been an incredible venture, not only for myself but for my family as well. My 3- and 6-year-old also take BJJ classes here and it has been a blast to watch them grow, learn, and train together at home. I personally feel more confident in myself, my self-esteem has markedly improved, and my stress level has notably reduced since joining this gym. I have also made numerous new friends and relationships. My journey here has only begun, but it has been an amazing experience.
Travis Gosling
Owner/Operator Professor Cody Houston is one of the most insightful, well-versed, and educated martial artists I have ever met. He is the type of instructor that answers questions before they are asked, freeing and inspiring me to trust and LEARN. 13 YEARS after my first class with him I am proud to call him my teacher.
Tony Garcia
The staff is friendly and helpful and did an amazing job encouraging our shy 3 year old to participate and have fun.
Terra Davis
Very nice staff, fellow students, and atmosphere! I highly recommend it to anyone curious or avid in the sport. Professor Houston is great and instructs at all levels...children to advanced! AAA +++
Steve Ford
I have been training here for a short time, but compared to other gyms and instructors I have trained under, 5th Element is for sure one of the best. Everything from the quality of equipment to the personalities of the instructors is absolutely fantastic.
Sebastian Brainard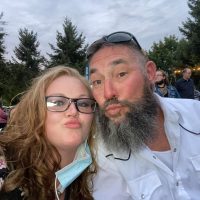 5th Element is a family-oriented gym. They care about their students and their whole family. All the instructors are kind and patient and take the time to show how to do each move correctly so you don't injure yourself. The environment is motivating and the other students are enthusiastic about being a part of 5th Element. And when you're having fun, hard work never really seems like hard work.
Rebecca Ann Tunstall
I really enjoy training here. The community is great, both students and instructors. Classes every night of the week make it easier to find the time to come and train. I'm glad that they're in my town.
Paul Kelly
This place supports all ages and skill levels. Get in shape, learn martial arts, build confidence, and be part of an awesome community.
Orion Paulsen
5th Element is the best place for BJJ/MMA on the Peninsula. It is a very friendly environment and welcoming to newcomers. The instructors are professional and experienced and the facility is always clean and tidy. Both the youth and adult programs are AWESOME!!!
Melissa Cruz Meno
Awesome community with great coaches, I recently moved here and decided to give it a try to have something to do and it was instantly an addiction. Cody (head coach) is super knowledgeable and personable, and the other coaches are obviously there because they love it, are passionate about it, and wanna see it grow. I've learned a lot here and have never fell in love with a sport this much. They rock it.
Lora Burke
They make you feel welcome right away and want you to keep coming back, even on days when you feel like you suck. Especially on days when you feel like you suck. I have fibromyalgia, so my range of motion and endurance are somewhat limited, but no one has ever made me feel weak or less than any of my classmates. I'm proud to be part of this dojo. I love this community. They show that jiu-jitsu is for everybody--and everybody. I'm a person with disabilities, and the coaches have always been incredibly kind and helped me understand and adapt the moves within my range of mobility. They love what they do, and they want you to learn and have fun.
K.B. Shinn
A great gym if you're wanting to really grow into an MMA lifestyle or just looking to get fit and have fun while doing it! awesome coaches, great environment, and classes are the perfect size.
Joshua Garcia
Amazing place. Staff are so welcoming. They are all there to build your children up and not tear them down. Just an amazing place all around.
Jennifer Wopperer
My husband and son go to 5th Element for BJJ. My husband could better review the adult class though I know he loves it. But the kids classes have been amazing! As 5th Element has grown, the classes have changed and in each one my son has thrived. When he has been with older students, he has learned from them and they've been gentle teachers to him when he was often the youngest in the class. When he's been with younger children, or children his age, he has been carefully taught skills needed to progress in his BJJ journey. In just one short year he had learned so much. The coaches have been amazing and kind. We love the gentle leadership Cody Houston exhibits and his demeanor encourages respect among all the kids. 5th Element is a family we're excited to be a part of! We can't wait for our daughter to join in a few months!
Haley Djenaba
Coaches and staff are beyond amazing! Family-friendly and the gym takes you in as family and is more than happy to work with you!
Diana Sanchez
This is an excellent place to train if you are just starting out or have a lot of experience. The coaching staff are friendly and knowledgeable and the training partners are welcoming and supportive. Fantastic environment!
Conor Murphy
I am so happy I joined 5th Element. I love my sessions with Coach Phil. I am feeling stronger every day! Thank you for welcoming me to the 5th Element family. ⭐⭐⭐⭐⭐
Chere Kitts
IMPROVE FLEXIBILITY, BALANCE, AND STRENGTH
Get fit while learning martial arts
Learn self-defense, build confidence, and get in the best shape of your lives! Martial arts has tons of physical, mental and social benefits, suitable for anyone and everyone. Become part of something positive and learn new skills from trained martial arts professionals. It's easy to get started—Enroll in martial arts classes today!
View Our Adult Martial Arts Program
Request Information
ACCESS OUR SCHEDULE & SPECIAL WEB OFFER!
Get started today with our EXCLUSIVE offer!
Request more information today to find out how you or your child can start training!
Get Started Today